2017. Wow. We're at the end of it. I've been so busy the past couple of months, I barely had time to blog about it.  I say "barely" because everything in life is about choices.  And there was definitely time to take 20-30 minutes to write about what I was experiencing BUT instead I decided to be present, process my feelings and spend more time getting ready for what was next, and I'm glad I did.
So in true End of Year fashion, I'm looking back at highlights of the past few months and they were honestly pretty incredible.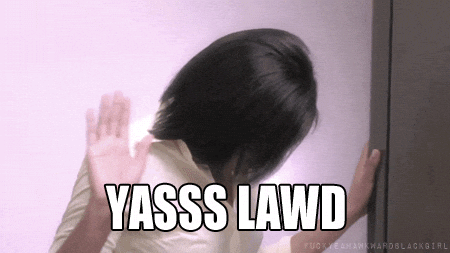 There was The Breakfast Club interview with Charlamagne, Angela Yee and DJ Envy, which was THE highlight of my year outside of meeting Mama O(prah).  I always had a "one-day" goal of appearing on the show, but I didn't realize the opportunity would come so soon when TBC hosted the "Change 4 Change" radiothon to benefit The Gathering for Justice and Women's March. 
I had been reporting on social justice issues all year long, attending the Women's March and most recently the Women's Convention in Detroit to cover women getting into politics.  I had a lot to share about my work and when Charlamagne extended the opportunity, I couldn't say no (even though I honestly was a little nervous.  Couldn't tell? Good! I didn't want you to, lol...)
The conversation was positive, engaging and real.  I even ended up opening up about my past career as a middle school teacher.  As far as goals go, I reached my goal of bringing some empowering conversation to the radio, while representing my own vision as a journalist.
And I got to pose on the wall. I will not front like the wall doesn't matter because it's actually feels pretty boss.
Then there was the Denzel interview... Denzel Washington. The GOAT. The Academy-Award winning actor who is owed a couple more Academy Awards (*cough* Malcolm X *cough-cough* Fences), but we don't have to talk about that right now...
I got the chance to interview Denzel on the red carpet for his premiere "Roman J. Israel, Esq." The movie had gotten some mixed reviews but I knew the themes of criminal justice reform, civil rights activism and race were important discussions.
I asked Denzel his thoughts on what it would take to make change in the black community and whether change was even possible, the question implying whether this political climate might present new (or familiar) challenges to community progress.
Mr. Washington replied with an answer about the black family.  In fact, I'll let you hear what he said for yourself:
Now, on the surface, this is a fairly straightforward (and not new) message that strong family units help keep kids off the streets, therefore making them less likely to fall victim to a broken system. And if you do your research on Denzel, you know it's in line with his beliefs.
But it was what Washington said to another outlet on the carpet ("I wish we didn't make their job so easy") regarding the criminal justice system, that sent his comments viral.
I watched as conservative-leaning media outlets, matching the quotes from my interview with his comments about the criminal justice system, concluded that Denzel Washington essentially said "the prison system can't be blamed for crime in the black community and black people need to focus on raising good families to solve its problems."
Which had many people, including myself like...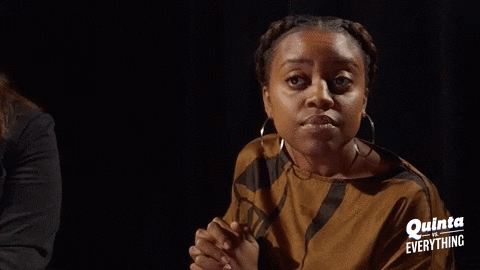 These were Denzel's words, he's grown, so he can own them and knows their meaning. 
But the comments paired together were a gem for people with confirmation bias, looking to point the finger at people of color, rather than systemic oppression for many of society's ills.
Watching the debate play out, I was reminded that 1) as a journalist I should always strive for truth and accuracy 2) context is everything and 3) people really do like to hear what they already believe, repeated back to them.
I wish we had more real dialogue these days.
Before all this happened though, I had a lighthearted moment with Denzel on the carpet that I'll never forget when he put me on the spot to answer a question. 
Definitely a top five interview experience of my career.
Another highlight of Fall 2017, came when I wrote one of my first op-eds for TheGrio.com, about sexual harassment on the street:
https://thegrio.com/2017/12/07/street-harassment-black-women/ 
The opportunity came about after attending training from The Op-Ed Project, an organization working to change the fact that public opinion pieces and media are often shaped by the same few voices.  
As a journalist, I don't write a lot of opinion pieces. It's not that I don't have opinions, but I'm so used to putting them aside to tell someone else's story or editing others' opinion pieces, my first instinct is to keep them private. 
Not to mention, the comment section of anything online these days is so toxic and cynical, I try to protect my spirit from engaging in draining back and forth arguments on divisive issues.
Nevertheless, Spike Lee's "She's Gotta Have It" Reboot gave me inspiration to revisit an upsetting experience I had with sexual harassment earlier this year.
Writing the piece was healing, affirming and even educational for me as I researched the root causes for rape culture, and saw I wasn't alone.
It also gave me inspiration to write more opinion pieces and bring more of my personal story to my work, rather than hide or dismiss it.
I could name a dozen more stories, interviews and experiences that topped my 2017, but I have to enjoy these last few hours in meditation, unpacking (I've moved to a new borough in NYC, more on that later), and celebration of hard work (that means partying)!
2018 will be a year of more learning, growth and most importantly manifesting vision.
My biggest lessons this year:
Live the life you want to live.  You will both feel and look different, from the inside out.
Go out and get what you want. Just because you deserve it, does not mean people will give it to you.
Therefore as always- your success and happiness starts with you.
Thank you(!!) to every single person who supports my work, reads my posts, wishes me the best or follows me just because. 
I wish you love, peace and fulfillment in the new year.
There is hope in the midst of everything, and so much to look forward to.
Yours Truly,
Natasha
Please reload