The saying goes that when you have the courage to ask for what you want, the whole universe conspires for your success.  Apparently the same can be said for vacations.
Yesterday I returned from one of the most amazing trips in Barbados, and as evidenced by my Instagram posts, I basically got my ENTIRE life out on the island.
If you haven't heard, Crop Over is the biggest festival in Barbados and brings together thousands of people from all over the world every year.
You listen to great music (see bashment soca), eat delicious food, sail on ships, fete (party) nonstop and celebrate Bajan culture with the Grand Kadooment, the culminating masquerading parade that has your favs like Rihanna breaking the internet with her costume.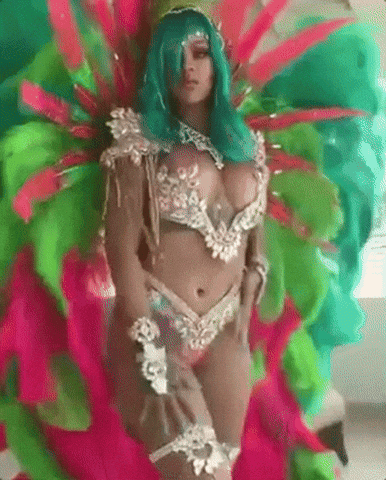 While it's easy to think that Caribbean celebrations like Crop Over and Trinidad's Carnival are all about the turn up or showing flesh, the deeper truth is that there is a community like none other out there.
I'm talking no drama, good vibes, and people- specifically people of color- living their BEST lives without a care in the world.
(Me at Gun Hill Signal Station trying not to be found or return to the U.S.) 
And it's crazy to think that for me, my first trip Barbados almost didn't happen…
Barbados Crop Over had been on my calendar all year. 
I'd planned to link up with my girls and write stories for my news outlet to showcase the beauty of Crop Over for an audience that hadn't yet been introduced.
But as August approached, real life started to take over.  My schedule was getting full with mandatory work assignments, media events and planning for the 2017 NABJ Convention, which would literally take place the day after Crop Over.
I felt exhausted at the thought of traveling from one big trip to the next with no break in between. 
I had gotten sick with a summer cold for two weeks and stopped working out altogether, so I wasn't feeling my best (a.ka. no six-pack abs on the 'Gram).
 (Live your best life no matter your "in-shape" status. Six-pack not needed for fun in the sun, especially in BIM a.k.a Barbados.)
The longer I waited, the more flight prices to get to Barbados crept up and I started to talk myself out of going.
Then one conversation with a co-worker and friend changed everything.
After explaining my worries about travel, logistics and workload she said:
"Girl, you deserve this trip. You work hard."
She'd just gotten back from one of her many international trips and encouraged me to book a flight and look for more information on the ground.
I took her advice and dug around to connect with the local tourism board, BTMI.
A few phone calls and emails later I got the news of a lifetime:
There was an ENTIRE trip already planned for U.S. journalists during CropOver week AND one slot open for my outlet to join.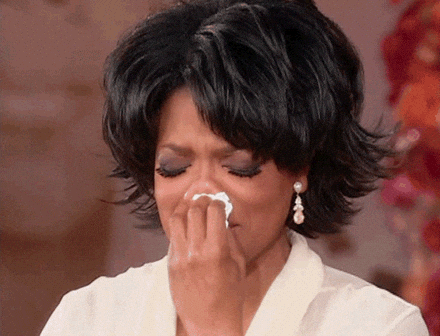 Now not only could I take my trip with the guidance of official reps of the island, but I would also get more access to sources and location for stories, meet new media colleagues and still get quality time in with my girls.
In one day, I went from "probably" to "definitely" taking the trip of my dreams. That's what we call the universe conspiring. 
Whether you work in media or some other industry, the lessons here are still the same:
Ask for what you want before telling yourself "no."
I was this close to canceling my trip simply because of fear of things that hadn't even happened yet and feeling burdened to figure it all out myself.
But by asking around and following through on someone's advice, I learned the path had already been cleared for me.
Make time for your priorities or your time will be consumed with other people's priorities.
Whether it's work or social life, if we only respond to what comes our way, we can end up saying "yes" to a lot of things that don't serve our ultimate goals or purpose.
I have at least 10 requests in my inbox that could've easily taken my time the past five days.  None of them as dope or impactful as flying to Barbados.
Think about the experiences that are precious to you and protect them with all you've got.
Trust me when I say that many others are already doing the same.
And lastly- Every once in awhile see the world from a different perspective.
Whether it's your own country, culture or city, it's easy to get stuck in a routine and think the world only works the way you see it.
Traveling abroad reminds us that there isn't one way to do things or live life.
For Americans specifically, it can teach us that everything isn't U.S. centric (necessary) and push us out of your comfort zone, should we venture.
Overall, I hope you are inspired to make time for yourself. 
Time is the only thing you can't never get back but if spent well, will make your life worth living.
~N.
(P.S. I've just touched down in New Orleans for my #NABJ adventure, so I'll update this post with more pics soon- stay tuned on theGrio.com for my official coverage of Barbados Crop Over 2017!)
Please reload